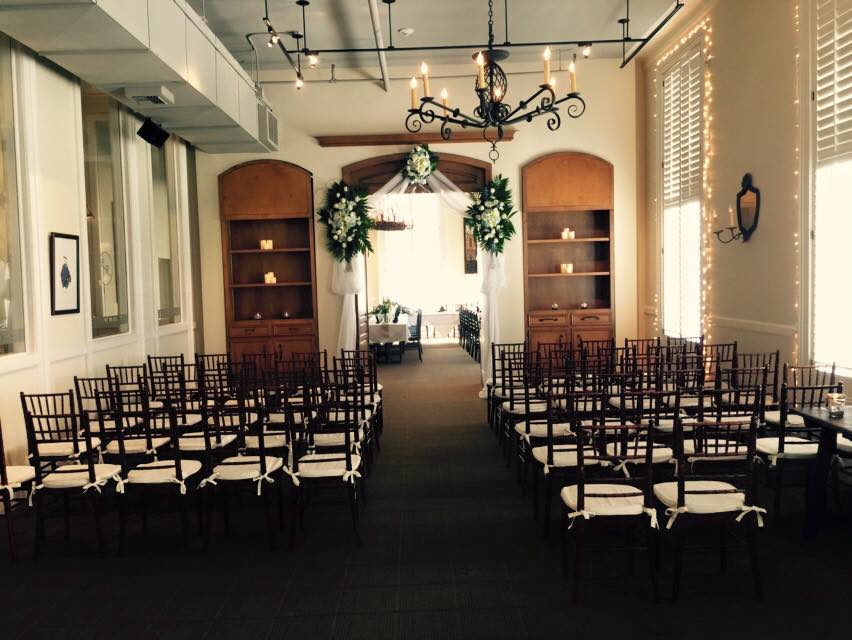 Mitchell Historic Properties manages and leases many historic buildings and sites throughout the Strand District and Galveston Island. Since the 1970s, the Mitchell family has been committed to revitalizing and restoring historic buildings to showcase the beauty of their historic architecture. Consider one of these Galveston wedding venues if you'd like a one-of-a-kind space for your wedding or reception filled with historic charm. Each one is centrally located with plenty of room to celebrate with your closest family and friends.
Beach Central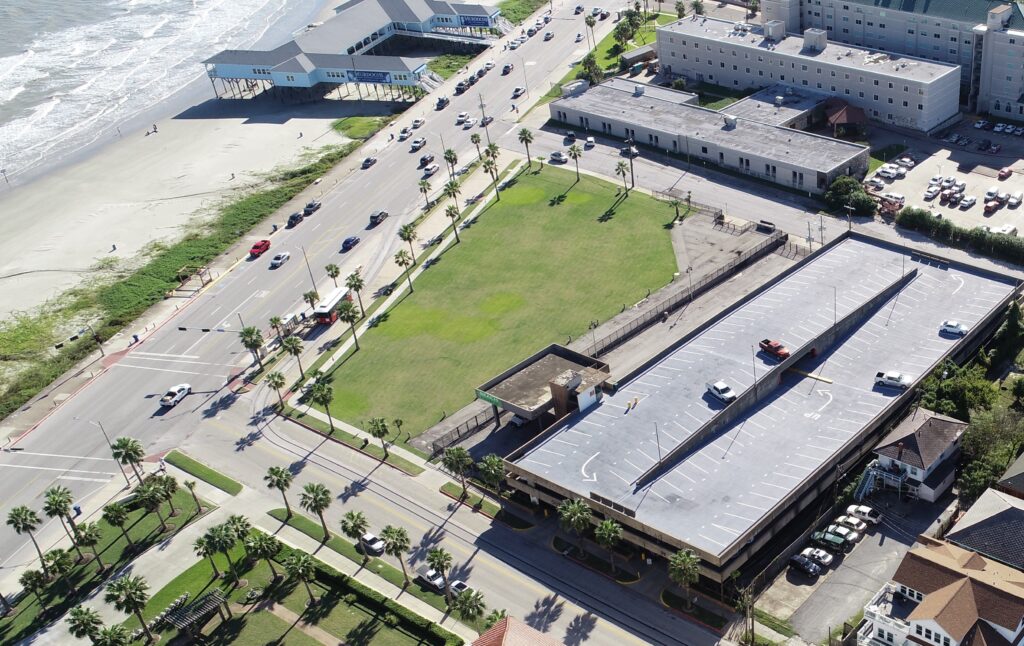 When it comes to Galveston wedding venues with a view, Beach Central is hard to beat. Imagine a beach wedding with the view and sound of the waves without the sand.  Located on the Galveston Seawall, Beach Central is just steps from the beach, perfect for romantic sunset photo ops. This outdoor venue sits across the street from the Historic Grand Galvez Hotel & Spa and is near the historic Galveston Island Pleasure Pier. The covered parking garage makes it easy for guests to access. Beach Central can accommodate groups of all sizes, so you can have the wedding and reception you've always dreamed possible. Spend the evening celebrating and making memories at our picturesque venue on the Gulf of Mexico.
Hutchings Sealy Event Venue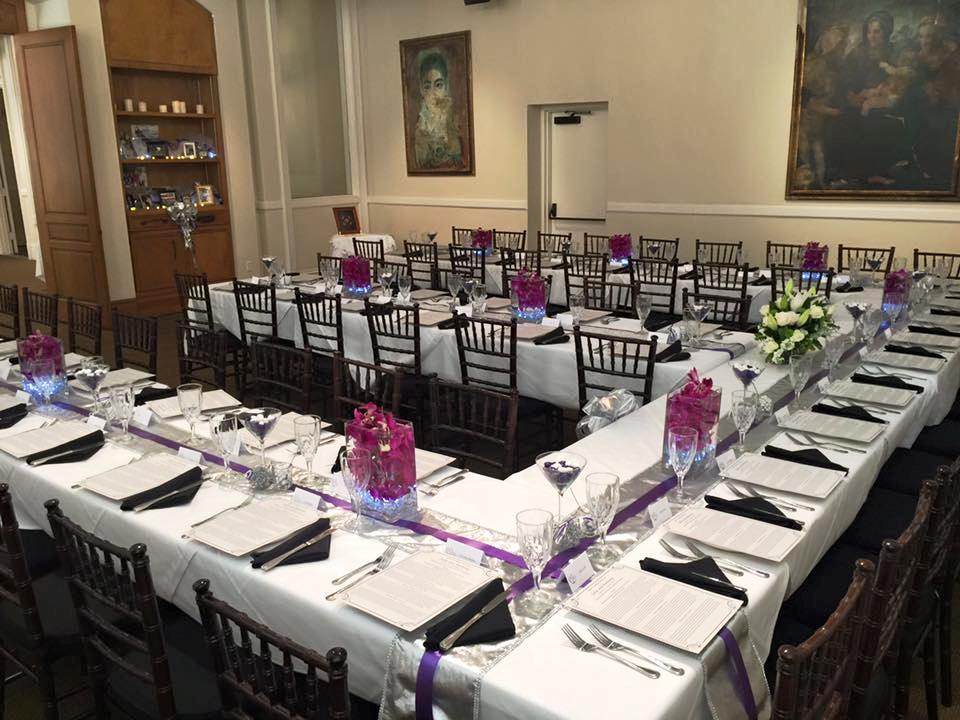 Located above Riondo's Ristorante on the second floor of the Hutchings Sealy building, the George P. Mitchell Room is a banquet space that accommodates parties of up to 120 people.  Groups of 75 or fewer can enjoy a sit-down dinner. Larger parties can stand and socialize over cocktails, hors d'oeuvres, and enjoy views of the Strand below. Choose from a formal buffet or a plated meal, and select from various alcohol packages to meet your party's needs. The bar on-site can accommodate your group and provide refreshments for your party throughout the evening.  
The Vault Room within the restaurant on the first floor is a charming semi-private space where up to 16 guests can sit down for dinner.
Saengerfest Park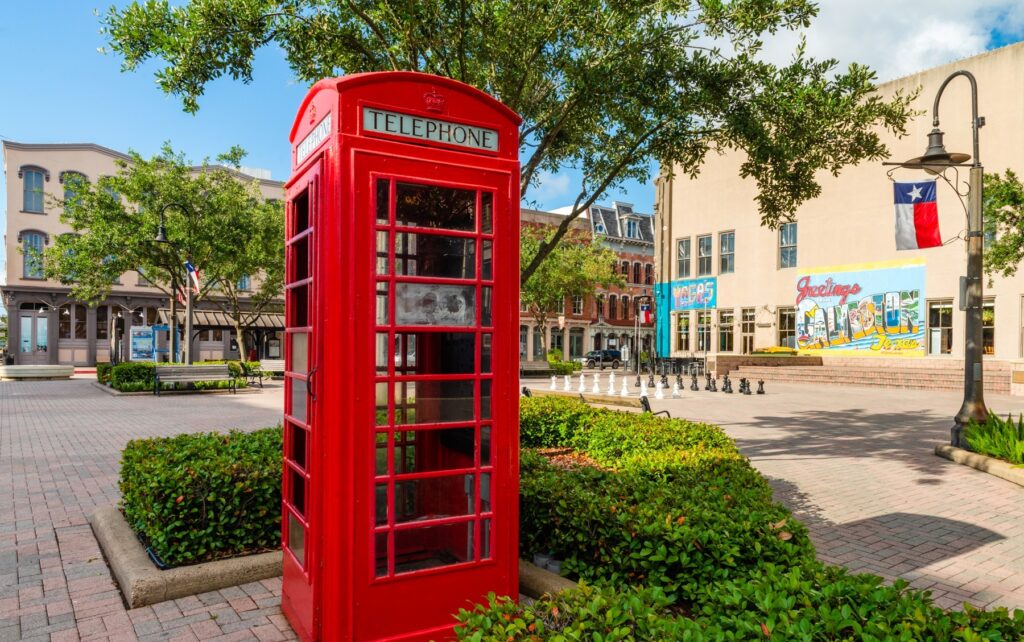 Saengerfest Park is situated in the Strand National Historic Landmark District of downtown Galveston. It is named after the 19th-century singing contest of the same name. This 5,000+ square foot venue is the perfect place to celebrate your wedding, birthday, or graduation. Located near amazing food, hotel accommodations, and convenient parking, it's one of the most centrally-located Galveston wedding venues, and it's filled with historic charm. 
The stage on-site is perfect for your band or DJ, so you can dance the night away. An old-fashioned English phone booth makes it feel like you've been transported to historic London. The park also features a giant chess set that the Mitchell family brought over from Europe. Challenge a friend or loved one to a game of life-size chess.
Stroll through Saengerfest Park to view the mosaic image of George P. Mitchell, which was dedicated in his honor in 2019, or admire the giant compass built into the brick walkway. This outdoor venue is the perfect place to gather and celebrate your special day.
Mitchell Historic Properties is deeply invested in preserving the historic charm of Galveston. We're proud of our city, and we're committed to providing a variety of beautiful Galveston event venues so more people can experience everything our city has to offer. Whether you're looking for a beachfront reception or a plated dinner with a view, we have the perfect spot to celebrate your special day.
Contact us today for more information about the historic Galveston wedding venues. We'd love to make your dream a reality.
Featured Image: Timothy L. Barnes/Shutterstock