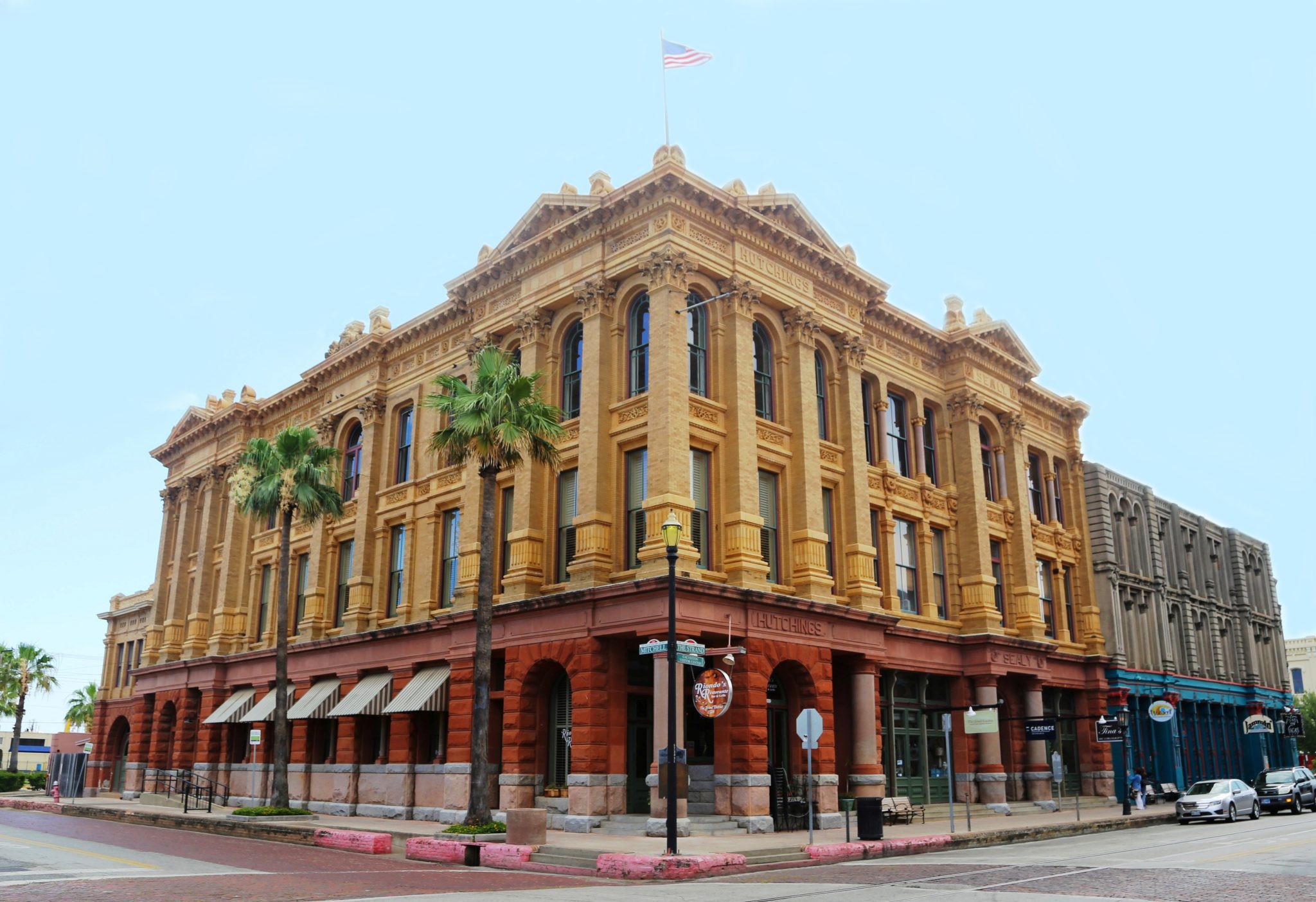 Home to a thriving tourism industry as well as a strong foundation of longtime locals, the oceanside town of Galveston, Texas offers a unique opportunity for all kinds of businesses. 
Welcoming, buzzing with activity, and full of business diversity, Galveston is undoubtedly one of the most beloved destinations in Texas and the American South – and a perfect spot for your business to call home. Because the town's wide selection of historic commercial properties spans a variety of structure types, sizes, and set-ups, just about any kind of business can find an excellent place to set up shop.
If you're searching for a Galveston commercial rental that is the ideal balance of modern amenities and historic charm, not to mention an excellent location, Mitchell Historic Properties is happy to help. Not only have we spent years restoring and updating many of the most in-demand of Galveston commercial properties, but we also work diligently to manage each property to serve our tenants' needs.
This month, one of our most famous properties has space available for rent – perhaps you'll discover that one is the right fit for your business.
The Hutchings Sealy Buildings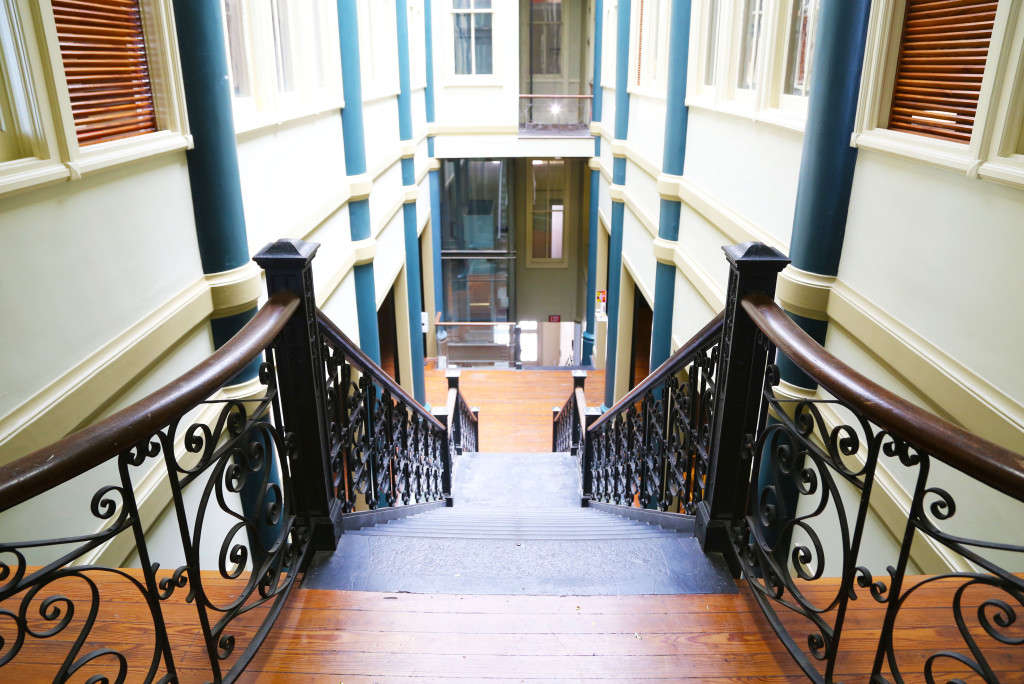 2322-2328 Strand St
Galveston, TX 77550
At first glance, the Hutchings Sealy Buildings appear to be a single, three-story structure. But once you learn a little bit more about the property, you'll discover that it's actually two adjoining buildings that have been cleverly designed to look like one. This historic Galveston building was built in 1895, then underwent a full restoration in 1985. Since then, regular updates have been made, including new HVAC units installed in 2017.
One of the defining characteristics of this property is the breathtaking skylight, which allows the sunlight to pour down over a beautiful wrought iron and slate staircase. Because there are glass elements laid throughout the second floor, the first floor receives abundant natural light as well. A glass elevator is a nostalgic throwback to bygone years, while features such as large windows, high ceilings, and hardwood floors add character to the various spaces for rent.
Galveston Commercial Space for Rent in the Hutchings Sealy Buildings
On the first floor, there is a restaurant space and two retail spaces, while the second floor boasts two spaces typically used as art galleries. Additional commercial spaces in the Hutchings Sealy Buildings include office suites with separate workspaces, reception areas, break room space and other elements of purposeful design.
Currently, the following options are available for rent:
Second-floor office suites

range in size from 1,387 to 1,800 square feet, offering floor plans with a single office or divided workspaces. Amenities include beautiful views of the Strand Historic District and the inclusion of electricity and common maintenance.

Two second-floor retail or gallery spaces

are presently available for lease, one being conservatively-sized and the other on the larger end. In both, hardwood floors and vaulted ceilings add a significant amount of style.

Third-floor office suites

provide larger space for rent, ideal for businesses with a more substantial team or in need of extra space. The smaller of the two covers just over 2,200 square feet, with several workspaces divided by partial walls. A reception area and spare room (break room, copy room, or filing storage) are also included. The larger office for rent is over 4,400 square feet of contiguous space, located directly across the hall from the office noted above. Built-in work stations, a reception desk, a kitchen/break room, conference room, and private office are all included in this third-floor space. 
Depending on your business's needs, size, and operations, you may find that one of the currently open spaces in the Hutchings Sealy Buildings is a wonderful match. Lease terms are flexible, typically ranging between three and five years (but open for negotiation). An iconic presence in Galveston's historic Strand District, the Hutchings Sealy Buildings can be an incredible home base for your business.
Find Commercial Property for Lease in Galveston for Your Business 
When you consider the charming style and steady flow of people through downtown Galveston, it's no surprise that it's captured the attention of new and established business owners alike. After all, what better place to grow your business and career than a scenic seaside community with a bright future?
For businesses searching for commercial properties for rent in Galveston, Mitchell Historic Properties should be the first point of contact. We've put years of work into lovingly restoring the historic buildings in Galveston, aiming to preserve the town's history and nurture its future. A large majority of the commercial buildings for rent in the area fall under the Mitchell Historic Properties name, and we are proud to serve as a highly responsive management company for our tenants. 
For Galveston commercial rentals that suit your unique needs, contact Mitchell Historic Properties for information about available properties today.